Sponsors & Partners
Coca-Cola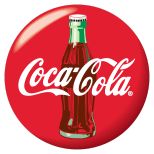 Midland Mall is proud to have Coca-Cola as a sponsor. Coca-Cola is the world's leading manufacturer, marketer, and distributor of nonalcoholic beverage concentrates and syrups, used to produce nearly 400 beverage brands. Coca-Cola's corporate headquarters are in Atlanta, with local operations in over 200 countries around the world.
Northern Home Satellite
Official Children's Play Area Sposnor
Northern Home Satellite is a local full service satellite retailer. With 6 locations in Central/Northern Michigan they provide 1 on 1 personable sales and service with 24 hour tech support. They are growing rapidly and also provide internet and telephone both residentially and commercially. Call or stop in and see them today! 989.202.4401
Bloom Roofing
Preferred Vendor of Midland Mall
Since 1979, we have stood above other commercial roofing companies due to our commitment to skilled workmanship, fair business practices, superior customer service, professional project management and a meticulous attention to detail. We have successfully installed over 150 million square feet of roof installations without a single failure.
http://bloomroofing.com/
Phone Number: 800.483.9932
Republic Services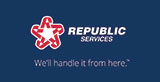 Preferred Vendor of Midland Mall
Republic Services serve residential, municipal, commercial, and industrial customers nationwide, they are dedicated to bringing you dependable solutions for your recycling and waste challenges. They are committed to on-time service for your needs while bringing positive changes to the environment in ways such as expanding our recycling offerings, responsibly handling your waste, and adding low-emissions vehicles to our fleet. They make it their priority to find new and innovative ways to best serve our customers, minimize environmental impact and make our planet better.
Servinski Sod Service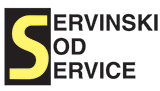 Preferred Vendor of Midland Mall
Servinski Sod Service specializes in landscaping and lawn services. Call today at 989.835.4810
Vanguard Fire & Security Systems, Inc.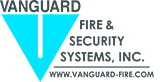 Preferred Vendor of Midland Mall
Vanguard Fire & Security Systems, Inc. is a national fire protection and security company offering fire protection, fire safety, and fire training. With over 50 years experience in the business of protecting people, property and products, a nationwide presence, and a committed staff of more than 100 life safety professionals, we take our work seriously.
www.vanguard-fire.com/
Phone: 800.444.8719